Rebell – coloured sticky traps for monitoring and mass trapping of pest insects
Rebell amarillo
Yellow traps for reliable monitoring or control of fruit flies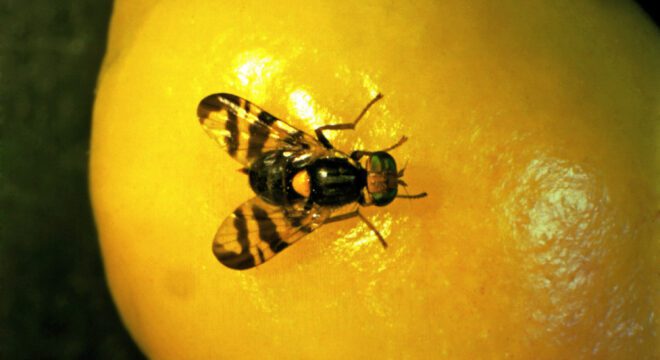 Main target pests
Cherry fruit fly (Rhagoletis cerasi)
Walnut fruit fly (Rhagoletis completa)
Mediterranean fruit fly (Ceratitis capitata)
Other fruit flies
Turnip ceutorrhynchus
Cabbage stem weevil
Rebell bianco
White traps for the monitoring of sawflies and for the control of raspberry beetles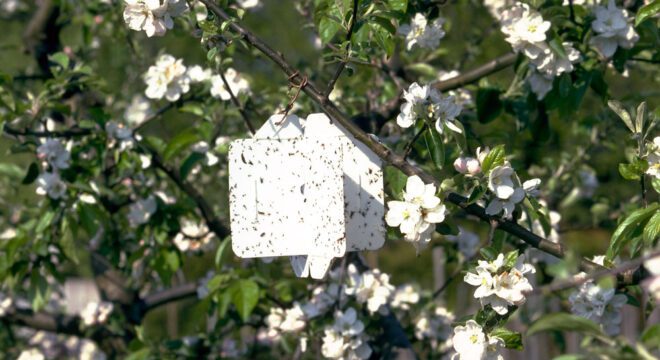 Main target pests
Apple sawfly (H. testudinea)
Plum sawfly (H. flava)
Plum fruit sawfly (H. minuta)
Raspberry beetle (B. tomentosus)
Raspberry beetle
Rebell blue
Blue traps for reliable monitoring of thrips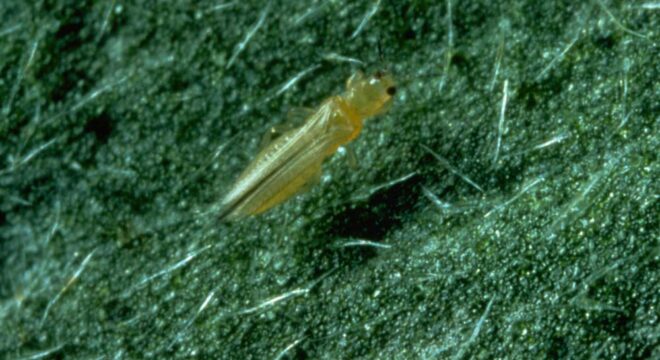 Main target pests
Frankliniella occidentalis
Thrips tabaci
Rebell giallo
Yellow traps for monitoring of white flies, lefminers, sciarid flies, etc.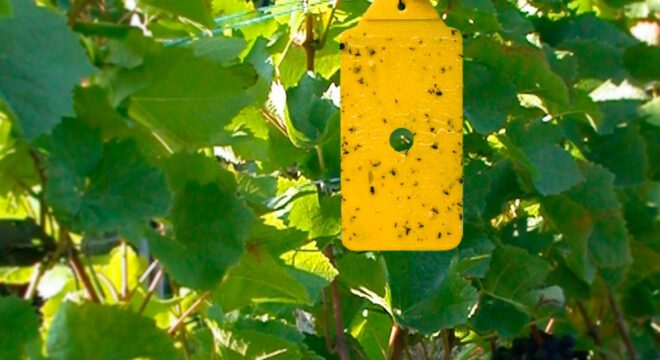 Main target pests
White flies
Leafminers
Fungus gnats (sciarid flies)
Leaf hoppers in viticulture
Thrips in vituculture
Rebell orange
Orange traps for the reliable monitoring of carrot flies
Main target pests
Carrot flies (Psila rosae)
Rebell rosso
Red traps for the monitoring or mass trapping of shothole borers in orchards and vineyards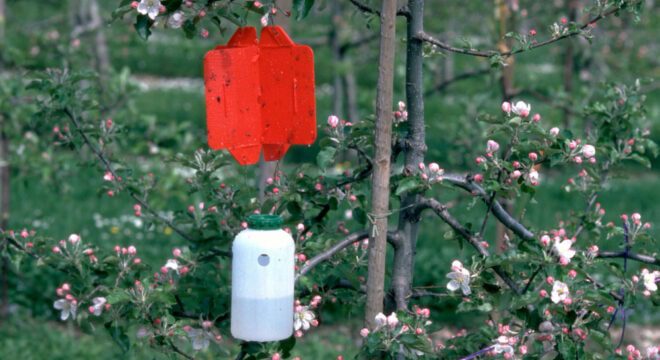 Main target pests
Shot hole borer (Xyleborus dispar)
Advantages
Rebell-traps were developed by Agroscope Changins Wädenswil (ACW), who ensure continuous quality.
The colour of a Rebell-trap is specific for a given pest, ensuring high reliability. In addition, the use of specific colours reduces the risk of attracting beneficial insects.
Rebell-traps have an integrated UV-filter that protects the colour from fading over a longer period of time.
Rebell-traps can be cleaned, if needed, and new glue applied for use in a further season.
The glue used in the Rebell-traps performs well even over a longer period of time under extreme weather conditions.